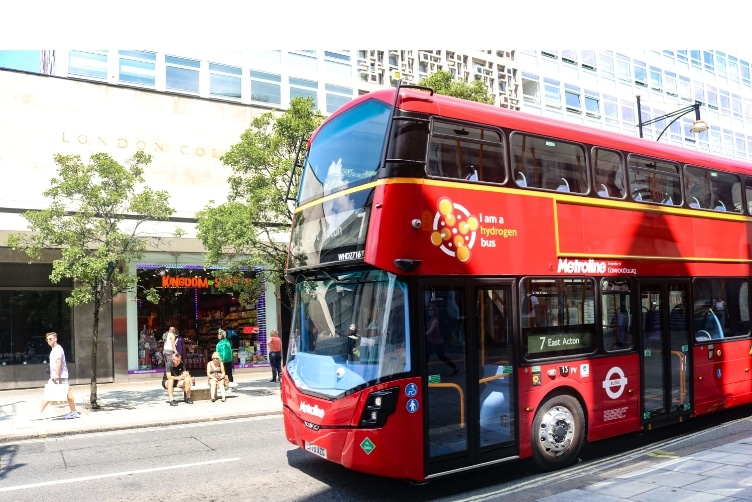 Hydrogen is an extremely promising renewable fuel for public transport vehicles and the Group, through its bus subsidiary in the United Kingdom, Metroline, became Transport for London's first bus partner to operate hydrogen buses in June 2021.
On 23 June 2021, London took a major step towards reducing its carbon footprint when the Mayor of London, Mr Sadiq Khan, launched 20 new environmentally friendly hydrogen double deck buses – the first of their kind in England – as part of the Transport for London's (TfL) fleet. These buses, which produce no pollution from their exhausts, provide commuters with smoother and quieter journeys, thanks to less vibrations. They also come with free-to-use USB charging ports. These buses are now operated by Metroline from Perivale Garage on Route 7.
As foundation partner in the Geelong New Energies Service Station project, a multimillion-dollar hydrogen mobility development led by Viva Energy, ComfortDelGro Corporation Australia is set to operate two hydrogen powered fuel cell electric buses in Geelong, a city south-west of Melbourne, from late-2023. This project will also see the establishment of Australia's first publicly accessible commercial-scale hydrogen refuelling station, along with electric vehicle recharging infrastructure.